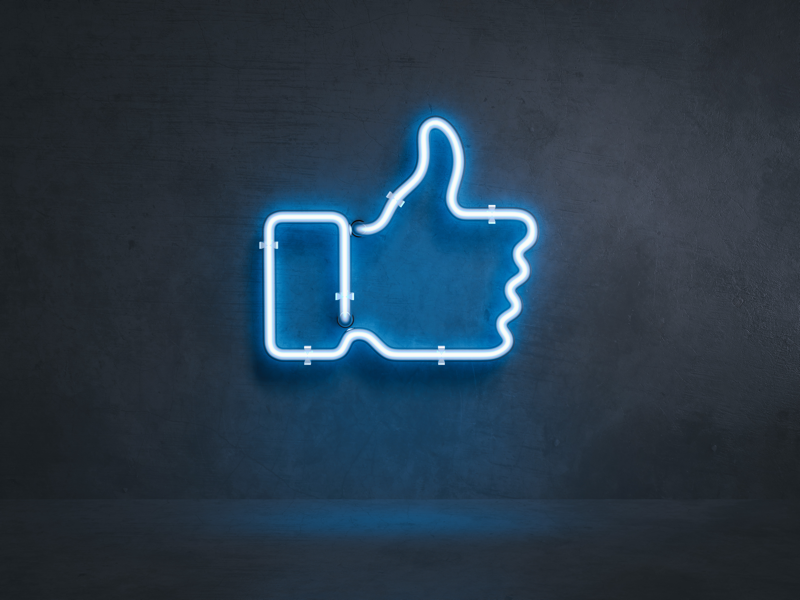 Need some help with your social media? I have a publishing background and have provided social media services to publishers for many years.
---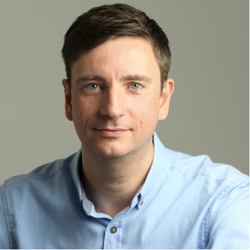 Hello. I'm Jon Reed, the founder of Publishing Talk. I've also been helping publishers with their social media marketing for around 15 years (the dawn of social media!) I offer audits and strategy, in-house (or online) training, content creation and channel management.
I'm also the author of Get Up to Speed with Online Marketing (Pearson, 2013), and founder of Reed Media.
Clients I've worked with include Penguin Books, Bloomsbury, Jessica Kingsley Publishers, Pearson Education, HarperCollins, SAGE Publishing, CUP and OUP. I've also worked with individual authors, including a New York Times bestseller.
This page lists my top 10 social media services – all of which I've provided to major publishers over the years. Find more client testimonials on my LinkedIn profile, and get in touch to find out how I can help you.
---
Clients include: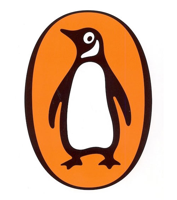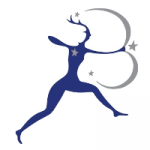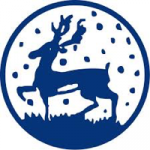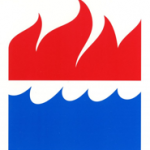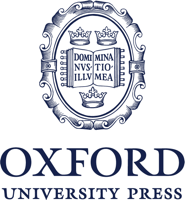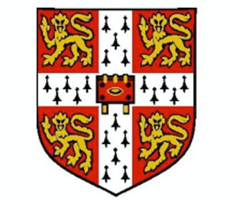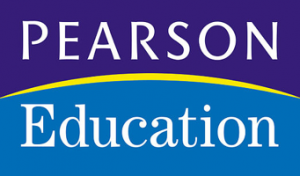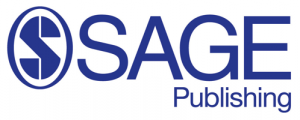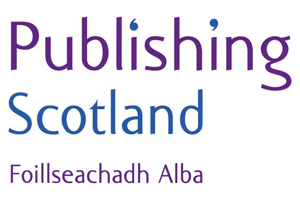 ---

In-House (or Online!) Training
Although in-house social media training isn't possible at the moment, it will be again one day – and, meanwhile, I can offer online training!
Online training can be tailored to your needs, in terms of content, schedule and format. One online course I delivered for a publishing client in 2020, in place of some planned in-house training, consisted of seven modules, taken remotely (in the UK and US), over a two-month period, followed by a live Zoom session for a Q&A/discussion.
I have run training in social media marketing for publishers and other organizations for over 10 years, including for Pearson, SAGE, CUP, OUP, HarperCollins, Jessica Kingsley Publishers and more. I have also lectured on social media on various publishing and media courses, including at Bath Spa, Birkbeck, Brunel, City, Kingston and UCL, and I have run Guardian Masterclasses on social media for authors.
After completing a social media audit for JKP at the end of 2019, Jon worked with me to provide a flexible online training program over seven weeks, which allowed the team to not only fit the weekly training (via video and online materials) around busy 'new normal' workloads but also allowed everyone the time to digest and discuss the information being presented to us, before having a collective group discussion with Jon at the end of the course. It also allowed members of the team to experiment with what they were learning as the course was progressing. It was a pleasure to work with Jon in setting up this training for the team, as he was open to ideas and the needs of the team throughout, and approached both the content covered and the delivery method with thoughtfulness and expertise. We have already seen good results, particularly on Instagram where tips from Jon have helped increase followers and engagement.
– Tamara Navaratnam, Head of Marketing, Jessica Kingsley Publishers
Your training can be bespoke to your needs, and range from an introduction to social media marketing to more technical subjects such as PPC (for Google Ads and social ads) and SEO-friendly copywriting.
I have also run in-house training in social media for groups of authors, at the request of and organised by publishers, including HarperCollins.
Benefits: To give your team the skills, tools and confidence run their own social media campaigns.
---

Social Media Audit
A strategic overview of your current social media presence, including:
follower numbers, ratios and growth
posting frequency
content types
engagement rate.
We can look at key metrics for your social media accounts overall, over speific time periods, and also by content type, by manually and subjectively categorising your recent posts by content. We can also look at your competitor's accounts, to see how you compare in terms of posting rate, engagement, followers and content types. Our findings are usually delivered as a written report plus spreadsheet.
Benefits: A detailed understanding of where you are now with your social media, so you can identify areas to improve or focus on.
Jon has worked with us over the past several years on staff trainings, analysis of social media strategy and performance, and recommendations for future growth. His work is thorough, thoughtful, analysis-rich, and specifically geared to our core audience. He is reliable and communicates well throughout each project. He balances industry knowledge with social media expertise, and is an invaluable partner to our social media program.
– Kelly Heida, SAGE Publishing
---

Social Media Strategy
Recommendations for what to do with your social media to increase your impact. This is usually based on our Social Media Audit and your business development goals and marketing aspirations. Your strategy may also include some competition analysis, to help you benchmark against other social media accounts. Your strategy will normally be delivered as a written report.
Benefits: A foundation from which to build your social media marketing.
I highly recommend working with Jon as THE expert on social media in publishing. He produced a social media report for Bloomsbury's academic division. Jon 'gets' publishing (and academic publishing) and considers the resources available, so his recommendations are highly practical and realistic. My team refer to the 'Jon Reed report' weekly, and follow the tips as part of departmental and account-level strategy, thus increasing our engagement levels across Twitter, Facebook and Instagram. He's also just really easy to work with, approachable and jargon-free!
– Jennifer Howell, Global Academic Marketing Director, Bloomsbury Publishing

---

Regular Content Creation
Regular, on-going content created and shared to your Instagram, Twitter, Facebook and/or other accounts. This will normally be book-related content, but tied to seasonality and topical trending hashtags where possible, to increase visibility and discoverability.
Instagram content can include picture research and image creation, plus re-purposing book images where available. These may include 'quote cards' – e.g. quotes, extracts, tips or definitions from the book(s) promoted. Instagram stories may be included as part of the mix, plus some video (see video production below).
Jon Reed is brilliant to work with. We publish a New York Times Bestselling author who did not have an online presence and Jon helped grow his Instagram account by 10,000 followers in the space of 12 months. Creating authentic, engaging and impactful content, Jon also developed a very strong, trustworthy relationship with the author who equally hugely appreciated his great work. Jon is extremely reliable, strategic and creative, I would thoroughly recommend him.
– Julia Murday, Associate Communications Director, Penguin Books
Content for Twitter, Facebook and LinkedIn may focus more on links to relevant blog posts and articles, and/or include images re-purposed from Instagram content. Content will usually be prepared by the end of the preceding month, and sent to you for approval, before being scheduled for the active month. Some additional, ad-hoc, opportunistic content may be shared too, to take advantage of topical events.
We won't normally reply to messages on your social media accounts – our focus is on content creation rather than community management – but we can alert you to anything that we spot that requires a response from you. We will, however, do some likes and retweets/reposts, and some 'follower management' – i.e. like and/or follow posts and accounts who are within your target audience.
Benefits: Eases your in-house workload. The security of knowing that a regular rhythm of appropriate, quality content will be shared on your social media channels to keep your followers engaged – and your follower numbers increasing.
---

Metrics Reporting
Where we provide regular monthly content, we also supply a monthly spreadsheet updated with key metrics for each platform we manage for you, including follower growth, engagement rates, most popular content, links clicked and other metrics as required.
Benefits: The ability to track KPIs and benchmark future accounts and campaigns.
---

Facebook Ads
Facebook and Instagram ads work and are cost-effective – especially if your campaign is well-planned and you get the content, offer and targeting right. Depending on your requirements, we can:
produce creative content for your ads
research, define and target appropriate audiences
select ad placements across Facebook and Instagram
set budgets and schedules
define calls to action and destination links
report metrics such as click through rates.
Facebook and Instagram ads are particularly useful for new book launches, pre-order campaigns, or to encourage email signups. They can also be used on a more ongoing basis for the same book but with the creative content and offer adjusted for seasonal campaigns. We understand GDPR, data privacy and data ethics – and will never harvest, mine or misuse personal data. We can advice on best practice.
Benefits: A creative partner to help you plan campaigns. The nuts and bolts of actually running one taken care of for you.
---

Social Media Competitions
Competitions are a great way to boost followers and engagement, or build email lists. They can be combined with ads to reach out to new audiences. Options include photocontests and giveaways on Instagram, Twitter and Facebook. We can advise on best practice and staying within current platform competition rules and guidelines, and data ethics.
Benefits: To engage audiences and incentivize email signups, pre-orders, sales or other campaign goals.
---

Blog Writing
SEO-friendly blog posts written to a brief for author or publisher websites. I am a very experienced writer and editor, and have also written books, ebooks, chapters, resources, white papers and feature articles. I wrote four articles per month for Leadership Review between 2016-2020, and have written blog posts for small businesses on a wide range of topics.
Benefits: Quality copywriting with an eye on SEO. Eases your in-house (and/or author) workload.
---

Video Production
Author videos for sharing on social media platforms, including Instagram stories, regular Instagram posts, Twitter, Facebook, LinkedIn and/or YouTube. Generally short author videos or pieces to camera – but we can also do interviews or short book promos/trailers.
Benefits: Video is a great way to engage audiences and boost visibility on your social platforms.
---

Author Coaching
One-to-one coaching for authors. This may be delivered remotely via phone, Zoom or Skype. It can include advice and coaching on marketing plans and strategy, and help with specific social platforms and networks – such as setting up a blog, email list, or Instagram account. It can also include the creation and delivery of a marketing plan, content plan and timeline / editorial calendar tailored to the individual author.
I have helped a number of authors this way over the years, including a New York Times bestseller. This is sometimes arranged by their publisher, sometimes by their agent – and sometimes as a result of a direct approach from the author. It's something I'm likely to be doing more of soon via Publishing Talk.
I have done some hands-on, practical sessions in the past, such as a day out in London with an author to gather images and film videos for Instagram. This also included a tutorial on Instagram best practice, how to use Instagram stories etc.
Benefits: To give authors the skills, tools and confidence to take a more active and strategic role in their social media marketing.
Get in touch to find out more.