Pay Per Click for Publishers
Promote books with PPC advertising, including Google Ads, Facebook ads, Twitter ads, sponsored Instagram posts and more.
Available in-house only [once COVID is over!]– contact Jon Reed for details

Do you have a paid search strategy? Are you using Google Ads, Facebook ads and more to get your books in front of the right people? This one-day course from Jon Reed uses publishing examples and case studies and will give you a thorough grounding in the basics of PPC advertising. It can be tailored to your needs, but will typically cover:
Morning – Google Ads
Principles of PPC – the Google Ads platform; why PPC works for publishers

Setting up campaigns – how to structure a campaign; Search v. Display ads
Keyword research – how to choose keywords to maximize results
Setting bids and budgets – how to use bidding strategies to improve results
Writing ads – copywriting best practices; using dynamic ads
Google Ads metrics – the most important metrics; how to track conversions
Optimizing ads – how to use metrics to test and improve ads
Remarketing – how to use remarketing (those ads that follow you around the web!)
Afternoon – Social PPC
Principles of Social PPC – why social ads are different, when to use them
Social PPC best practice – tips for targeting, ad content and calls to action

Facebook – campaign setup; using Custom Audiences and Lookalike Audiences
Instagram – how to create sponsored Instagram posts
Twitter – Twitter ads types, incluing Promoted Tweets, Accounts and Trends
YouTube – advertising formats, including display ads, overlay ads and video ads
LinkedIn – how to create and target ads with LinkedIn's Campaign Manager
Measuring Social PPC – which metrics should you be looking at?
Managing Social PPC – workflows, using third-party apps for management.
Learning Outcomes
Following this training, participants will be able to:
Create and optimize Google Ads campaigns
Carry out keyword research and confidently set bids and budgets
Create social ads for a variety of social media platforms
Adopt best practice for writing ads and choosing calls to action
Understand how remarketing works to increase conversions
Measure campaign performance and understand key metrics to track.
About Jon Reed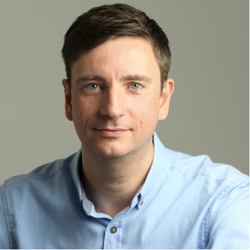 Jon Reed is a digital media trainer and lecturer. He teaches on the MA in Digital Media Management at Birkbeck, University of London, and has guest lectured at Brunel, Bath Spa, City, Kingston and UCL. He runs workshops and in-house training for publishers, charities and other organizations, through his business Reed Media. Clients include Pearson, OUP, CUP, Publishing Scotland, The Big Lottery Fund and Islington Council.
Jon has worked in digital and social media for over 10 years, and previously worked in publishing for 10 years, including as publishing director for McGraw-Hill. He is also the author of Get Up to Speed with Online Marketing (2e, Pearson Business, 2013) – and runs Publishing Talk.
More information
Get in touch for more information.
I'm also looking for case studies – from publishers and authors – of successful PPC campaigns. Have you had success with Google Ads, or ads on Facebook, Instagram, Twitter, LinkedIn, YouTube or other social networks? If so, I'd love to hear from you – ideally with a screengrab of your ad, and bit of info on your targeting and metrics. Please get in touch with me using the contact form if you'd like to discuss.

Find out more Submit a case study