Sign up to the Publishing Talk newsletter for our latest blog posts and resources for authors, and news of events – including our upcoming online masterclasses.
This will typically include some or all of the following:
Reflections on a trending topic
Forthcoming online masterclasses for writers
A recent blog post you may have missed
A recommended book or book giveaway
Tips and resources to help you develop as a writer.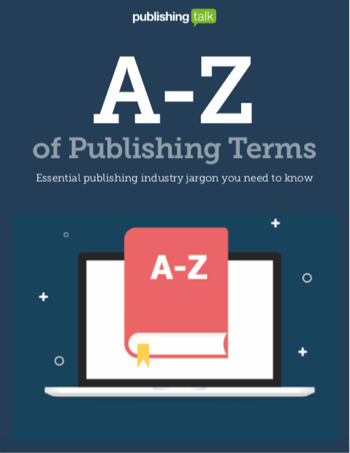 I'll also welcome you with a FREE PDF download of our 4-page jargon-busting A-Z of Publishing Terms. If you're confused by publishing industry jargon, this glossary of 125 commonly misunderstood terms will help you out. You'll soon know the difference between an option clause and an option agreement, how advances work – and what, exactly, net receipts are.
Sign up to the Publishing Talk newsletter now, and I'll be dropping into your in-box soon. Meanwhile, happy writing!
[button link="http://eepurl.com/dvWrXT" size="medium" text_color="#ffffff" color="#2271b1″]Sign up[/button]