The Publishing Talk Masterclasses are online masterclasses for authors: talks, interviews and workshops from bestselling authors, agents, publishers and industry experts, to help you fulfill your potential. Join us from anywhere in the world – and there's access to a video replay too, if you can't make it live.
Discounts are available if you're a student, on a low income, or consider yourself to be an under-represented writer. And our masterclasses are completely FREE to members.
Sign up to our newsletter to hear about new masterclasses as they're announced. And check out our past masterclasses too – they're all available free and on demand to members.
Forthcoming Live Online Masterclasses for Authors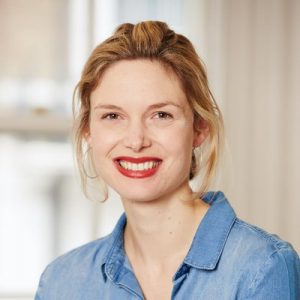 How to Finish Your First Novel (and What to Do Next)
– with Molly Flatt
Wed 27 Apr 2022, 6:30pm – 8pm UK time
How do you finally get that novel off your desk? And what are the next steps you need to take? Industry insider and author of The Charmed Life of Alex Moore Molly Flatt offers practical advice on what it takes to get that novel written – and published.
---
Masterclasses for Authors on Demand
If you're a Publishing Talk member, you can now access our previous masterclasses on demand. Watch video replays and download handouts from all previous masterclasses, including the following:
How to Write a Bestseller
– with Jacq Burns
Literary agent and author of Write a Bestseller Jacq Burns explains what it takes to top the charts.
Publishing Talk members get 25% off this book – and all other Teach Yourself Creative Writing guides.
Replay available to members soon.
---
How to Write a Memoir – with Allegra Huston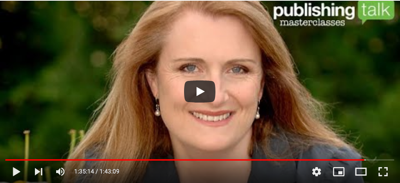 Writing tutor and author of the bestselling memoir Love Child shows you how to draw a compelling narrative out of the rough material of your life. We look at what a memoir is (and isn't!), how to structure your story, how to write authentically, legal and ethical issues and more. Read more…
Watch Now
---
How to Create a Setting – with Liz Fenwick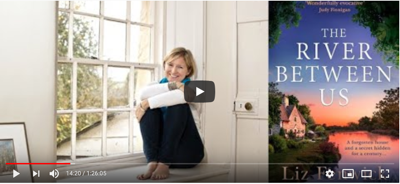 Learn how to use setting to breathe life into your stories. Described by The Guardian as 'the queen of the contemporary Cornish novel,' award-winning author Liz Fenwick shows you how to use setting to transport your reader to a place and time. Includes PDF tip sheet. Read more…
Watch Now
---
How to Write About Nature – with Anita Sethi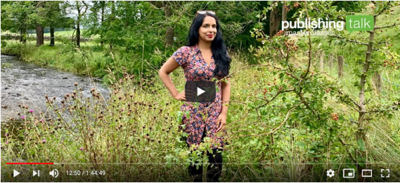 Nature writing is enjoying a boom. It encompasses a wide range of writing, from natural history to memoir to travel writing, history and current affairs. Join the award-winning writer and author of I Belong Here for this illuminating workshop on how to describe the natural world in your writing. Read more…
Watch Now
---
How to Perfect Your Submission – with Scott Pack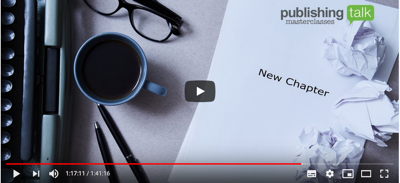 Want to get a publishing deal? First you need an agent! Scott Pack has practical advice on how to put together your proposal and query letter to maximise your chances of success. Includes a PDF of Scott's slides and a chapter from his book Tips from a Publisher. Read more…
Watch Now
---
How to Develop a Writing Habit – with Bec Evans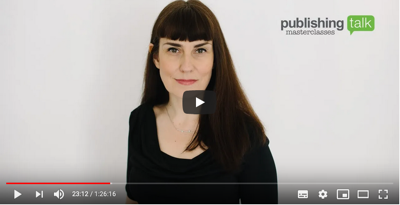 Struggling to find the time to write? Want to write more? You need a sustainable writing habit! Bec Evans of Prolifiko has the inspiration, advice, tips and tricks you need to start – and keep – writing. Includes video replay, PDFs of Bec's slides and a one-page PDF handout. Read more…
Watch Now
---
How to Become a Kindle Bestseller – with Nicola May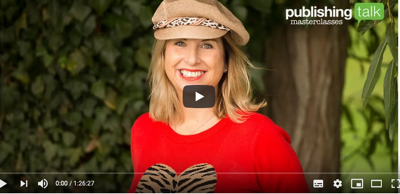 09 Dec 20: Want to top the Kindle charts? Let self-publishing sensation Nicola May show you how! This is your chance to learn from the #1 Kindle bestselling author of The Cornershop in Cockleberry Bay, including her path to success and top marketing tips. Includes video replay and PDF handout: '7 Tips for Becoming a Successful Author'. Read more…
Watch Now