MASTERCLASS: How to Write About Nature – with Anita Sethi (Online, Wed 26th May, 2021)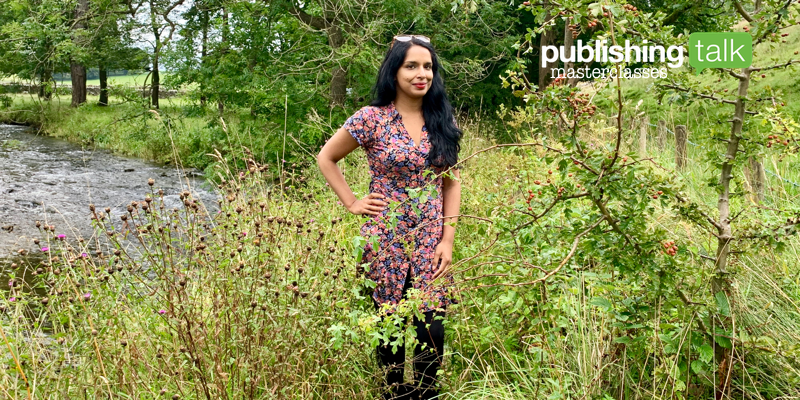 Nature writing is enjoying a boom. Join the author of I Belong Here for an enlightening workshop on how to observe and describe the natural world.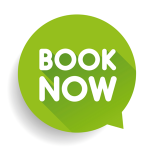 Masterclass: How to Write About Nature
Speaker: Anita Sethi
When: Wednesday 26th May 2021, 6:30pm UK time (BST)
Where: Online – join us from anywhere in the world
Price: £10-£30 / FREE to members
Booking: Eventbrite (Limited places available – book early!)
This post contains Amazon affiliate links to the books mentioned. See our Affiliate policy for more details. Books by our masterclass speakers are also available in our Bookshop.org bookshop.
Explore nature writing with Anita Sethi
Has getting out into nature helped you during lockdown? How do you observe, describe and incorporate the natural world in your writing? Anita Sethi lifts the lid on nature writing.

Nature writing is nonfiction or fiction prose or poetry about the natural environment. It encompasses a wide range of writing, from natural history to memoir to travel writing, history and current affairs.
There has been a resurgence in nature writing in recent years. The 'new nature writing' is a publishing phenomenon, and often includes personal observations and reflections upon nature. It may be deeply personal, and explore the potential of the natural landscape to help overcome grief and trauma, in beautifully-written prose.
With such a range of approaches, themes and forms to explore, where do you start?
What we will cover:
What is nature writing?
How to observe and describe nature
How the 'new nature writing' opens up new possibilities
How to put yourself into the landscape in your writing
Approaches, tips, tools and techniques
Workshop includes:
Valuable insights, tips and advice from Anita Sethi
Chance to ask Anita anything about nature writing – and her book
Access to a video replay of the event
About Anita Sethi
Anita Sethi was born in Manchester, UK where her love of nature first flourished in childhood, in wild urban spaces. I Belong Here is the first in her nature writing trilogy. She has contributed to anthologies including Seasons, Common People and Women on Nature, has written for The Guardian, Observer, Sunday Times, Vogue, BBC Wildlife and New Statesman, and appeared on various BBC Radio programmes.
She has been shortlisted for Northern Writer of the Year at the Northern Soul Awards and Journalist of the Year at the Asian Media Awards, and has judged the British Book Awards and Society of Authors Awards. Her career highlights include going birdwatching with Margaret Atwood in the UK's oldest nature reserve.
Follow her on Twitter or Instagram at @anitasethi.
About I Belong Here

'A brilliant, brave and important book' – Robert Macfarlane
I Belong Here: A Journey Along the Backbone of Britain is the first book in Anita Sethi's nature writing trilogy. It is a journey of reclamation through the natural landscapes of the North, brilliantly exploring identity, nature, place and belonging. Beautifully written and truly inspiring, I Belong Here heralds a powerful and refreshing new voice in nature writing.
Anita Sethi was on a journey through Northern England when she became the victim of a race-hate crime. The crime was a vicious attack on her right to exist in a place on account of her race.
The Pennines – known as 'the backbone of Britain' – called to Anita with a magnetic force; although a racist had told her to leave, she felt drawn to further explore the area she regards as her home, to immerse herself deeply in place.
Anita transforms her personal experience into one of universal resonance, offering a call to action, to keep walking onwards. Every footstep taken is an act of persistence. Every word written against the rising tide of hate speech, such as this book, is an act of resistance.
About the Publishing Talk Masterclasses
Our online masterclasses are talks, interviews, seminars and workshops from successful authors, publishers, agents and industry experts designed to help you fulfil your potential as an author.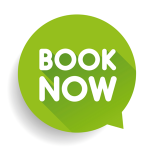 You will be sent email reminders with joining instructions two days, two hours and 10 minutes before the start time of 6:30pm UK time (BST) on Weds 26th May 2021.
You can join this masterclass from anywhere in the world. If you're outside the UK, please use this time zone converter to check your local live streaming time.
10:30am PDT | 11:30am MDT | 12:30pm CDT | 1:30pm EDT | 6:30pm BST | 7:30pm CEST