The publishing industry uses a lot of paper. Planting trees is a tangible way we can all contribute to sustainability, reduce our environmental impact and tackle climate change. 
Our purpose at Publishing Talk is to educate new and emerging authors so you can navigate the publishing industry successfully to fulfil your potential as a writer. We aim to do this in an inclusive and sustainable way, reflecting our four core values of respect, education, environment and diversity.
That's why we're excited to have joined Ecologi – an environmental organization that funds tree planting initiatives around the world. We want to support you as you grow as an author – and grow trees to support the planet at the same time. So we're committing to planting trees on behalf of our community: our members and masterclass attendees.
This is a key part of our commitment to sustainability. We hope you'll join us on our tree planting journey!
Visit the Publishing Talk forest
---
Why tree planting is our key sustainability commitment
One of the first things many of us think of when it comes to sustainable publishing and our environmental impact is trees. Our industry fells billions of trees every year – with a single tree producing about 25 books. Despite the rise of ebooks and soaring popularity of audiobooks, we're publishing, printing and reading more print books than ever. That's great for publishers and authors – but not so great for the environment.
"My dream is that within five years all books are either ebooks or printed on 100% post-consumer recycled paper."
– Donnachadh McCarthy, environmental campaigner (in The Independent, 2021)
Sustainability is now firmly on the agenda of the publishing industry. There are a lot of initiatives, commitments and discussions in publishing companies – such as the SDG Publishers Compact and Publishing Declares, the Publishers Association's Climate Action Pledge. But there's a lot authors can do to contribute to sustainability too. We all have an interest in and a responsibility to sustainability in the publishing industry. And we all have a stake in the future of our planet.
Planting trees seems an obvious way to help mitigate the environmental impact of publishing – and of being an author. But the benefits of tree planting go way beyond this.
---
The importance of tree planting

Thousands of wildlife species depend on trees for food and shelter. They also create shade and shelter for crops and livestock. And by absorbing carbon dioxide (CO2) from the atmosphere, trees help to combat climate change.
Planting trees is one of the best tools to tackle the climate crisis and keep our temperatures from rising above 1.5C. And trees are vital in preventing ecological collapse. Healthy trees sequester CO2 from the moment they're planted. They also help to restore healthy ecosystems, sequestering and storing even more carbon in soils and plant biomass, as well as boosting biodiversity.
"The best time to plant a tree was 20 years ago. The second best time is now."
– Chinese Proverb
Reforestation projects also provide co-benefits for local people, which can promote employment, gender equality, new income streams, more diverse food sources to support a healthier diet, and improved community facilities.
---
Our partnership with Ecologi
Ecologi is an environmental organization that funds tree planting initiatives around the world. To date (March 2023), together with their partners, Ecologi has funded 60 million trees.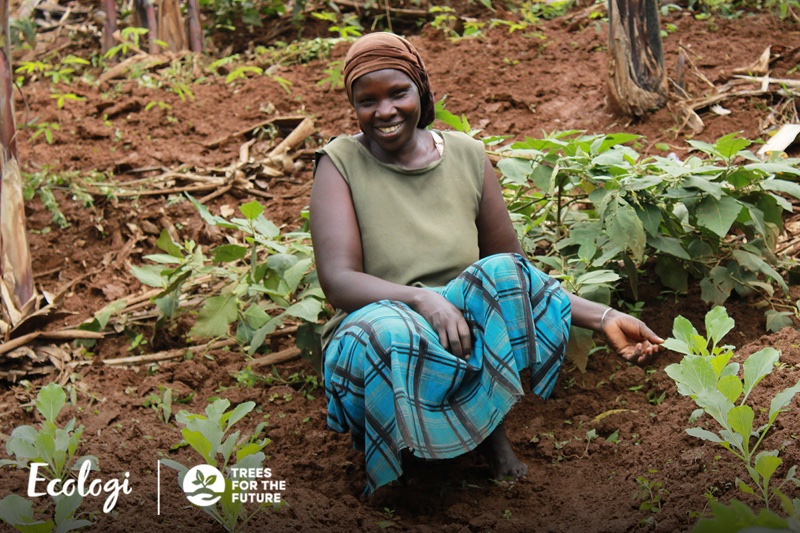 Ecologi's reforestation partners include Trees for the Future, Eden Reforestation Projects, Global Forest Generation, International Tree Foundation, One Tree Planted, WeForest and more. This means our impact can be truly international.
Through our partnership with Ecologi, we support responsible tree planting. This means supporting community-led projects where ecologically appropriate species are planted at the right place and time, and where trees are guarded from natural and man-made threats.
You can follow our tree planting progress by visiting the Publishing Talk forest.
---
How you can get involved as part of our community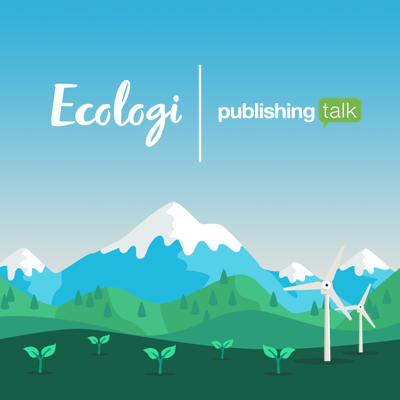 Our commitment to sustainability focuses on the things we can realistically do as a small business with a large community. We hope you'll join us on our sustainability journey!
Our community consists of our members and masterclass attendees, plus readers of our blog, newsletter and Substack The Author Mindset. We will initially plant trees on behalf of our community as follows:
Monthly members: 2 trees per month – for every month your membership is active
Annual members: 24 trees when you purchase an annual membership
Masterclass attendees: 1 tree for every live masterclass you register for.
We'll announce further activities linked to tree planting in the future, too. This means you can benefit from the resources Publishing Talk has to offer while helping the planet. You can grow as an author and grow trees at the same time. Together, we can grow a forest! Even if you're not a member, you can join in by visiting the Publishing Talk forest and planting some trees. You could even start your own forest.
We've set a goal of planting 1,000 trees by the end of 2023. Can you help us get there?
Visit the Publishing Talk forest