10 marketing tips for self-published authors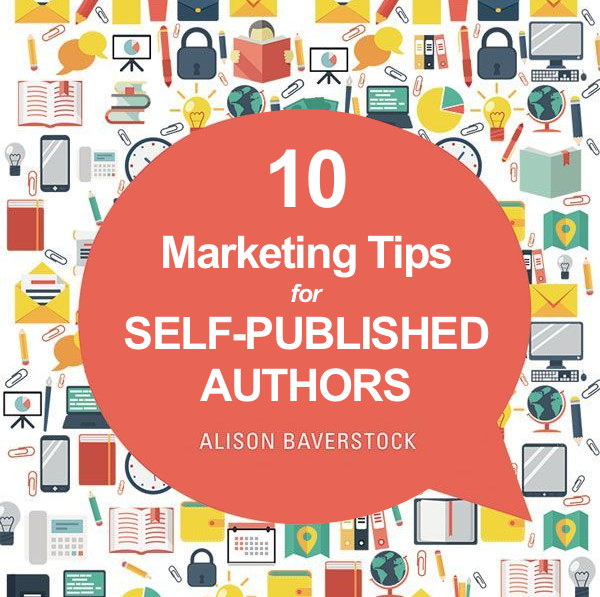 Alison Baverstock, author of How to Market Books, offers her top 10 marketing tips for self-published authors.
This article first appeared in our self-publishing themed issue of Publishing Talk Magazine
1. Leave off the marketing for a while
…and produce something worth sharing. It may sound obvious, but it's only worth marketing content that is worth reading. Ensure your writing is as well crafted as it can be before you make it available.
So prioritize the writing! Make time for yourself and resist all the tempting opportunities your wily brain can come up with. Even washing the kitchen floor can look attractive if you want to avoid getting down to work. I have interviewed a lot of writers over the years and the one consistent thing they had in common was a strong writing habit. Even when they did not feel like it, they sat down and wrote!
2. Think about your brand
This may seem overly-grand, but think about how you want your readers to think about both you and your work. Brands are often thought of as the logo or trademark, but in reality your brand should convey anything you consider important to how you come across. So maybe the colours you wear, the typeface you use, the tone of voice with which you answer reader enquiries.
A writer told me recently that she thought part of her brand was to deliver an interesting visual experience whenever she gave a reading. So she consistently aims to provide her audience with something fascinating to look at: her clothes, the props she takes along, the scent she wears. On a vastly smaller scale, I always sign books in brown ink (never ball point pen). Branding does not need to be complicated, just consistent within the relationship you want to have with your audience.
3. Ensure you have a website
That much is basic, but populate it with different information from your book blurb(s) and standard author paragraphs. If people look up a website it is usually to find out a bit more about you. Just repeating the information they already have to hand can look unimaginative. By all means share information that is quirky and interesting – but avoid the odd. Once it's out there, it's out there.
4. Make sure you can keep in touch with your readers
Your website should have a means of gathering the names of those who visit – so that you can remain in contact in future by email. Contrary to popular opinion, this is a very effective way of communicating with your audience.
If people are going to trust you enough to give you their email address, you need to be very clear about what is on offer and what they gain from the process. For example: an immediate download of chapters from your latest book; access to a regular newsletter; the chance to enter competitions; or information on forthcoming reader events. Stick to your promises, and send a newsletter that rounds up your various activities. Only do 'last minute' email alerts irregularly – about things that are of interest to them (not just you). They may agree to hear from you, but probably don't want it to be too often!
5. You do need to be on social media
– but don't try to do everything. Choose one medium and do it well – by which I mean develop a relationship with your followers rather than continually remind them that your book is out. I find I am far more inclined to investigate the writing of someone who shares interesting material and is generous about the work of others – than someone who is continually reminding me I still have the opportunity to purchase their oeuvre. Use social media to build a network that you like to communicate with and offers you opportunities to both affirm – and be affirmed. It's surprising how generous people can be. Personally, I like Twitter (@alisonbav).
6. Build a relationship with your local bookshop
Just because you have written a book, does not mean your local bookshop will necessarily be thrilled to stock or sell it for you. Bookshops will stock self-published titles (it's simply not true that they don't). But they need all the books they stock to: a) have a particular (and preferably provable) market; and b) be of a production standard that fits with everything else on display. It helps immeasurably if, in addition to asking them to stock your book, you are also a regular customer. And I mean buying things, not just dropping by at regular intervals to update them on your progress.
A local bookshop may even host a launch party for you but, before you ask, be clear about what's in it for them. To run one they will have to stay open (and carry the associated overheads), organize refreshments and probably move the furniture around. It's an effort. You will be more likely to convince them to comply if you can deliver a new group of potential customers to the shop, who may return in future – and to whom you have not already pre-sold the title being launched. Remember to thank them, both in any speeches and the next day.
7. Collaborate
Build alliances with others who can help you market your work. Writing short marketing copy, likely to attract a potential reader's attention, is very difficult. It is often best done by someone other than the author. Writing groups, or marketing collaborations, formed between those who enjoy each others' work but don't compete directly, can be an excellent way of gaining energy for your marketing – and impetus to your ambitions. And helping someone else along a similar path can deliver huge satisfaction. What goes around, comes around.
8. Buy things yourself
If you are marketing products, you need to remain alert to how others are doing the same thing. Spot good ideas that can be copied. Reflect on how the purchasing mechanisms feel when you make your purchases – and learn from the process.
9. Give talks
It's surprising how many organizations have a speaker programme to fill. If you look in your local library you will see a range of potential opportunities – and in each case the speaker secretary may be glad to know of someone who can provide a talk. If they are charging people to attend, you should be offered a small fee (or at least your expenses). But even if they are unwilling to pay you it may be worth going along. Ask if they could make your book part of the ticket for the event, and sell to them at a discount. Even if you don't make much out of the deal, you may be gaining a future audience. Find out about the society and tailor your talk to suit the occasion.
10. Seek press coverage
As a self-published author you have two stories to offer the press: what your book is about PLUS plucky author making their own work available. By all means aim for the national media, but I think it's a good idea to cultivate a relationship with local press – who will probably be delighted to have a relevant story. Try to offer imaginative ideas – could you talk about your writing inspiration – or local places you find particularly motivating? And all the while you gain practice in giving interviews and coming up with sound-bites. Suggest your book as a prize for an informal competition, or offer readers/viewers a special discount. Offers have to be trailed and winners announced, so you could potentially significantly increase your share of attention.
Prioritize the writing!
And a final reminder, really don't embark on marketing your work until you are happy to be judged by what your readers find. By all means build an audience for your witty blog or interesting tweets, but hold off sharing the main content until it's really ready.
This may seem ironic advice given that I write about marketing, but I do worry about some of the simplistic advice being proffered these days. If your work is not yet ready for its audience, you've not only wasted your time, you've probably damaged your writing reputation – and both can be hard to recover from. Online reviews can be particularly cruel. It's common to hear people say that 'publishing today is a button' – and that can be true – but there's a huge amount of work needed before writing is ready to share with others. Resist the urge to push the 'publish' button!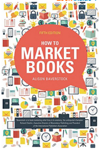 The 5th edition of Alison Baverstock's How to Market Books is available now.
Save