Narrative nonfiction: 7 tips for turning your idea into a book
Narrative nonfiction is nonfiction's equivalent of the novel, says Daniel Smith. Here's how to turn your idea into a compelling read.
Reading Time: 4 minutes
When most people think of writing a book, they usually have a novel in mind. When I was at university, I dreamed of writing fiction too. In fact, I imagined myself hobnobbing with Ian McEwan at some publishing party over a canape and glass of bubbly. But life doesn't always turn out like you expect. Twenty-odd years later I am, in fact, the author of some thirty works of nonfiction, for both adults and children.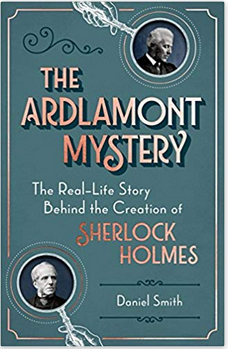 And where my heart really lies is with narrative nonfiction — for me, nonfiction's equivalent of the novel. It's where you get to tell a really big, satisfying story over a few hundred pages and hopefully draw in your reader in the same way that good fiction does. When I think of the books that have most affected me, they include narrative non-fiction classics from the likes of Primo Levi and Truman Capote through to more recent masterpieces such as Katherine Boo's Behind the Beautiful Forevers. So, if you have that burning desire to write a book, remember that the novel isn't the only path to take.
My own most recent book, The Ardlamont Mystery, is narrative nonfiction concerning a true-life Victorian murder mystery. The journey from my first stumbling across the story to the book's publication was a long one. Over its course, I thought long and hard about the process of writing narrative nonfiction. Here are a few of my thoughts.
Be open. The story you want to tell might stumble into view from anywhere – from a conversation, a magazine article, your own experience. It's a bit like love; it might take a while to find but when you do, you'll know it!
Is your story big enough? Sometimes you might think you have the perfect story to tell, but is there enough in it to fill a whole book? This can be a really tough call to make. It might be that you brilliant story is better suited to a magazine feature than to a full-length work, just as in fiction the short story might be your ideal format. If it feels like a story won't stretch over hundreds of pages, don't try to force it. It won't be fun to write or read.
What's the hook? There are so many amazing stories out there so if you want to write something commercial, it helps enormously to have a hook. Imagine, for instance, that your great-grandfather left the most amazing diaries of his life as a waiter on ocean liners. You might turn them into a fascinating book but why would someone else choose it over any of the other great titles available? Now, imagine if your great-grandfather had been waiting tables on Titanic… there's your hook. It might not always be something so obvious as that, but try to find something. In my case, the Ardlamont Mystery involved two men upon whom Arthur Conan Doyle based Sherlock Holmes. That was the hook that convinced my publisher.
Has anyone beaten you to it? This may sound rudimentary, but check to see if your idea is so awesome that it's already been done. Being first to market with a story — or at least, a new take on an old story — gives you far more chance of getting a publisher and finding an audience.
Plot like a novel. Nonfiction by definition relieves the author of some of the effort of inventing a story. Nonetheless, you are still story-telling and need to remember to engage the reader just as you would with fiction. Your characters need to be credible and relatable and your plotting tight. Aim to build suspense and, where possible, show rather than tell. Just because you're writing nonfiction, it doesn't need to read like a set of lecture notes. Be in control of the telling but let the story breathe too.
Wear you research lightly. Part of the joy of researching is following all the little threads of a story to see where they lead. Some will turn out to be vital components of your narrative. Others, though, will be merely a distraction. A good writer is also their own editor. Only put in that which drives the narrative forward, even if you end up losing some detail or anecdote that you love.
Speculation is ok but wild guesswork is not. Any story will have its holes. Feel free to fill them with credible theories based on the available evidence (libel and slander aside, of course) but avoid ridiculous leaps of logic even if they make for a juicier story.
The job of the narrative nonfiction writer, then, is really not so different to that of the novelist. It ultimately comes down to finding a story you truly believe in and telling it in the most compelling way you can. As simple as that. As difficult as that.
Daniel Smith's book  The Ardlamont Mystery is out now.