See you at the London Book Fair!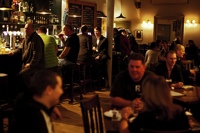 So are you all set for your three-day mini-break to Earls Court? If you're at the London Book Fair this week, I hope to catch up with as many of you as possible – especially at the tweetup, which we're organizing again this year. London Book Tweet is from 5pm on Tuesday 12th April, starting inside the Earls Court Exhibition Centre at the bar in the Children's Area (I know, that just sounds wrong); and continuing from 6.30pm at the nearby Prince of Teck pub. Find out more on the event listing. With over 100 people signed up to the Twtvite already, it's looking to be a great party.
I will be back on the blog this week, covering all the best bits of the Book Fair. Which, for me, seem to include about three drinks parties each evening – but Tuesday's tweetup is the place to be seen, obviously.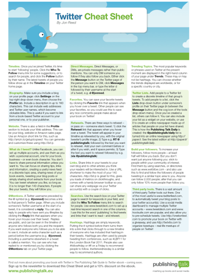 In a pre-Book Fair warmup, I was speaking on social media at the Pearson Rights Summit today, in between launching the new Publishing Talk website (do you like?)
The other thing that's hot off the press today is our new Twitter Cheat Sheet for authors and publishers, to help you navigate some of the finer points of Twitterese. I handed some of these out at today's Summit on the Strand, and have plenty to pass round at the tweetup – so don't worry if you don't yet know your @replies from your hashtags.
If you can't make it to the tweetup (and even if you can), you can also download the Twitter Cheat Sheet right here.
Hope to bump into you at some point this week – look out for me on Twitter at @jonreed or @publishingtalk – and hope you have a productive Book Fair!