Room to Write – Isabel Losada writes narrative nonfiction anywhere and everywhere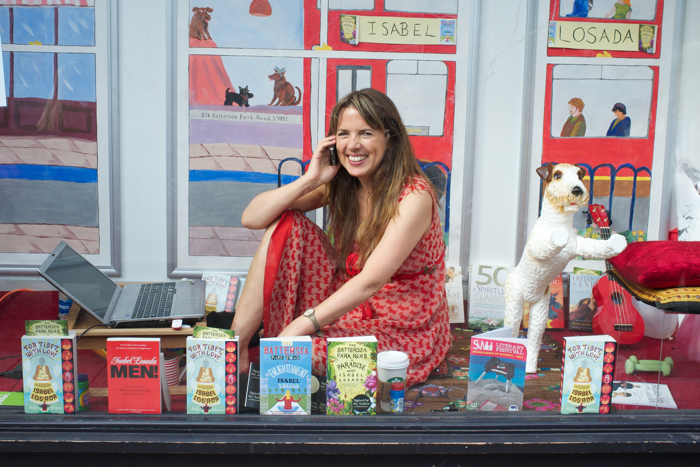 Writing in exotic locations – and occasionally shop windows – is all in a day's work for narrative nonfiction author Isabel Losada.
This article first appeared in issue 2 of Publishing Talk Magazine.
Reading Time: 3 minutes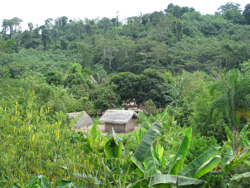 One of the joys of narrative nonfiction is that I write anywhere and everywhere. I wrote freehand in notebooks while suffering from potentially fatal altitude sickness in Tibet. I scribbled, in an altered state of consciousness, lying on a bamboo mat under the moon having swallowed ayahuasca, in the Amazonian jungle.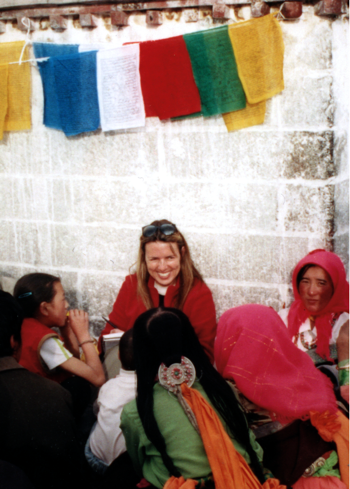 I have made notes just before walking on fire and just after walking on fire. I have pulled out my famous Lamy pen while a tiny plane climbs through the clouds and I've volunteered to jump out. I've smuggled tiny notebooks in sponge bags onto Vipassana retreats (where writing is forbidden) and hidden in the loo to record the day. I've taken time out in the middle of a tantric sex workshop, while all kinds of interesting things are happening, to record an impression, a sensation or a feeling.
I'm told that what is unusual about my writing is that it is like a letter from your best friend. And indeed that is how I view my reader. I love writing so for me anywhere and any time is a good place. In the examples above I know that I will never be able to write, for example, about the experience of a ten day silent retreat if I begin the writing at day 11. I have to write it while I'm there. It's like the difference between live TV and a dry recording.
Another example was writing in a tiny B&B in Northern India the night before interviewing His Holiness the Dalai Lama. When I wrote 'I can't believe I'm meeting The Dalai Lama tomorrow' (I had been reading about his life and about Tibet for a year by then) I know that my readers had no trouble believing me. And of course it was all in the present tense. Imagine the difference between that sentence and 'I was very excited about the fact that I was to be meeting The Dalai Lama the following day.' No comparison. So I write where I am.
"I have adventures and then I write about them with the same enthusiasm you may sit down to tell a great tale to someone you love." – Isabel Losada
Also I'm not one of those poor fiction writers (I feel very sorry for them) that has to discipline themselves to write a certain amount every day. I have adventures and then I write about them with the same enthusiasm you may sit down to tell a great tale to someone you love. The only exception is that I could never write anywhere noisy. One hundred percent concentration is required.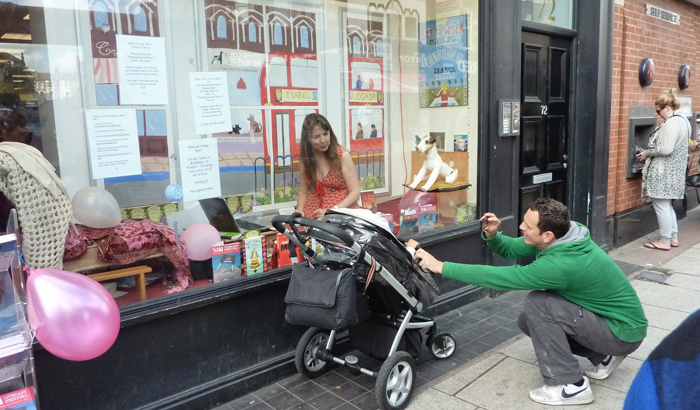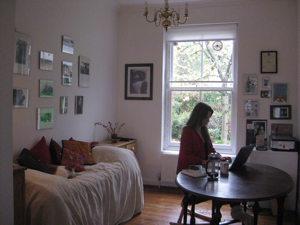 The idea of writing is shop windows as I have now done in Waterstones in London and in W.H. Smith in Paris – only works if you have something very simple to do. It's just not possible to write anything except emails when there is any distraction. So 'Author, in residence, in window.' Isn't really true – I'm there but not writing books at the time.
So where do I write? Anywhere at all that is quiet. There is another question though. Where do I copy out the notebooks? Where do I edit? Where do I re-write? Only one place. Alone. In the silence. At my desk.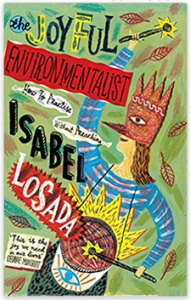 UPDATE 2020: Isabel Losada's new book, The Joyful Environmentalist: How to Practise without Preaching, is available now.