How to choose an agent – which of these 7 types is right for you?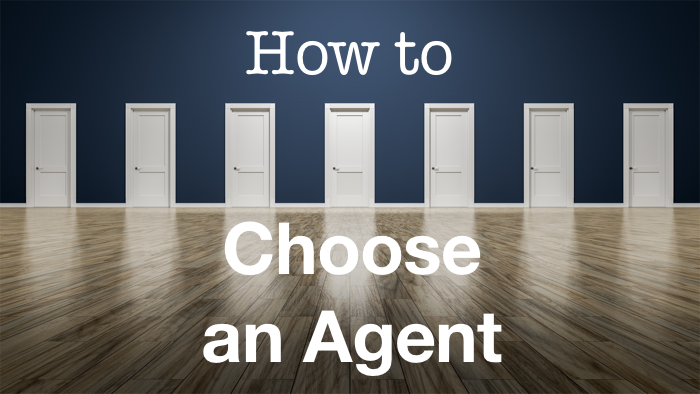 You choose an agent as much as an agent chooses you. But which one is right for you? Kirsty McLachlan looks at what different types of agent can offer.
Reading Time: 5 minutes 
This article first appeared in our NaNoWriMo-themed issue 3 of Publishing Talk Magazine.
You've written your book, spent months, possibly years writing it and you need to find an agent to represent it for you. An agent works for you – on your behalf – and the relationship should be a two-way street. As much as an agent chooses an author, so an author must choose an agent. As an agent, I've heard endless stories of mismatches, relationships that haven't worked out and unhappy authors who simply feel 'unloved' by their agents. So how to choose an agent?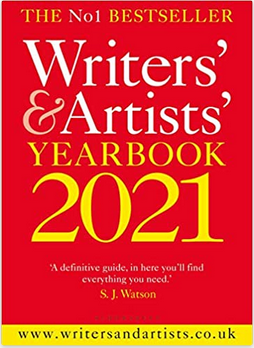 Firstly, research, research, and research. Spend time on this and you will ensure that the submission list you draw up will fit your book. There is no point sending your book to every agent in London. Get Writer's Market (USA) or the Writers' & Artists' Yearbook (UK). These will give you the address, website and crucial details of every agent. They are your first port of call, but you also need to investigate at a deeper level – look at the agents' websites, look at the books they represent, try and hear them talk at events and festivals – and get a sense of who they really are.
Subscribe to The Bookseller magazine, which will keep you up to date with deals and movements of agents. The industry is always in flux – agents move to different agencies and agencies are being bought by other agencies etc – so you need to be on top of the industry news.
Getting an agent is like playing the dating game: you need to work out exactly who would be right for you and your writing. I've identified seven types of agents – there are others (and some combine some or more of these 'types') – but it will help you to work out exactly the 'sort' of agent you want:
1. The young and hungry agent (YAHA)
The YAHA is always on the lookout for books, they have small lists but are building them so you won't get 'sorry, I'm not taking on clients at the moment' rejection letters from them. They are out there and busy in the publishing world – speaking at festivals, events and literary evenings. The YAHA is on Twitter and whirling around the social media networks, chatting to authors and to other YAHAs. Any authors they take on will be given lots of attention and they are always thinking long term. YAHAs are in touch with all that is new – they are the 'new kids on the block' but the better for it.
2. The more established agent (MEA)
The MEAs have been around since the days of long lunches and deals on napkins. They know how to make a deal in five minutes, on the street, and made with a handshake. They have Power – their authors have all written five books at least and sold in high figures. The MEA isn't really looking to add to their list. They have genuine friendships with publishers and can actually get an editor on the phone – a rare thing these days. When they submit a debut, it makes an impact, it becomes a MEA book and editors sit up and take note. On the down side, MEAs have assistants, secretaries and rights people, all who stop you getting to the agent in question.
3. The 'can do' agent (CDA)
The 'can do' agent, or the '360 degree agent', can quite simply do stuff for you. They are working on all levels and can see the bigger picture, of which your book is just one part. So they can sell foreign rights, US rights, Film/TV, stage, can arrange speaking engagements and newspaper columns. With publishing deals getting smaller, CDAs make their commission from other streams of income. CDAs are sometimes called the New Model Agent. As income from books shrink it is worth keeping your eye on these.
4. The corporate agent (CA)
The CA works within a pack of agents. A pack can be more powerful that a sole trader (below). They work as a team within the pack and have lots of support. The CA recognizes that publishing is a business and can be run as one. A good CA runs a tight ship, efficient and slick. They have nice offices. A bad CA is a dinosaur and gathers other dinosaurs around them – they move slowly and hold onto the mast as the ship slowly goes down.
5. The sole trader agent (STA)
There are many STAs in the agency world. It's knowing who to choose – and who not to. Their lists are generally small, they have the ability to be nimble and change according to changes in the industry. Often STAs are expanding their lists steadily – they take on few writers but they really feel passionate about their list. They don't have any support but can multitask – you will always get them on the phone and face-to-face meetings are a given.
6. The nurturer agent (NA)
Nurturers are wonderful if you want lots of input in your book. They can edit (they have often been readers or editors in a publishing house) and will go through your book line by line. Do you want that sort of input and care and attention? Editors are demanding manuscripts to be as polished as possible now so nurturers are coming in their own. They can ensure a proposal is brilliant and that novels really work – even if it takes four or five drafts to do so. NAs have small lists and spend a lot of time on each client.
7. The deal-maker agent (DMA)
DMAs are frighteningly prolific with their deal making. These are the agents who appear again and again in The Bookseller listing their deals done that week. They speak of high six-figure deals and move with the kind of speed of a jaguar on course for their prey. Publishers are naturally wary of DMAs but can't leave them alone. Be afraid: be very afraid. If you want your book sold – and for lots of money – these are the ones to go to. Don't expect lots of cosy phone calls, coffees or one-to-ones though.
Choose an agent that's right for you
Draw up a wish list. What do you want your agent to do for you? Do you want lots of editorial input or do you want someone who will really make the high level deals? Do you want to work with a sole trader or within part of a bigger organization? Be focused with your submissions and they might just hit the right spot.
Save