Publishing Talk Magazine issue 1 – Crime Writing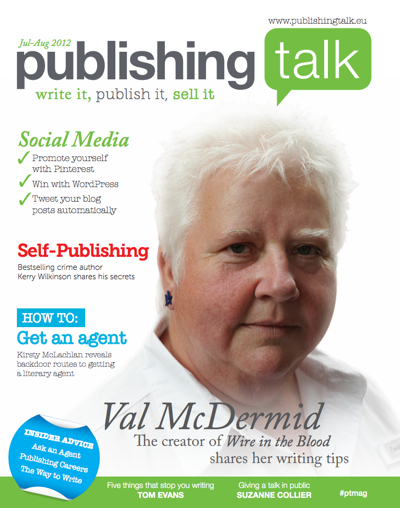 Our launch issue features crime writers, social media advice, and what you need to know about getting an agent. 
The very first issue of Publishing Talk Magazine is available as a print-on-demand magazine from MagCloud, and a text-only Kindle edition from Amazon.com and Amazon.co.uk.
Many of the articles are also available as blog posts on this site.
Welcome to Publishing Talk Magazine! Our launch issue includes interviews with two bestselling crime writers: Wire in the Blood creator Val McDermid offers her writing tips; and self-published crime author Kerry Wilkinson on how he topped the Kindle charts – and why he's now signed with Pan Macmillan.
There's plenty of social media advice, with features on How to Promote Your Books With Pinterest and 10 Ways to Win with WordPress; and a step-by-step tutorial on how to automatically tweet your blog.
Writing advice is provided by Tom Evans, Suzanne Collier offers advice on giving a talk in public, and our Ask An Agent feature is kicked off with Kirsty McLachlan's essential advice on how you can get an agent without relying on the slush pile.
Back issues
Page previews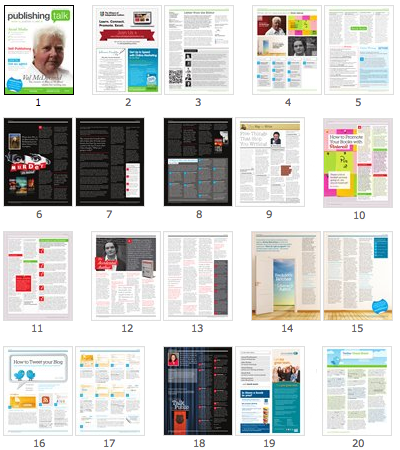 What we're talking about in this issue