Publishing Talk Magazine issue 4 – Romantic Fiction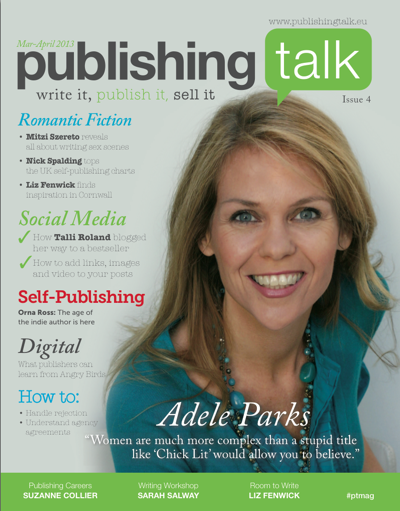 Romantic fiction authors share their tips in issue 4.
Issue 4 is available as a print-on-demand magazine from MagCloud and a text-only Kindle edition from Amazon.com and Amazon.co.uk.
Many of the articles are also available as blog posts on this site.
Want to know how to blog your way to a bestseller, write sex scenes, pick your way through an agency agreement or what qualities you need to be an indie author?
Adele Parks, Danuta Kean, Nick Spalding, Talli Roland, Liz Fenwick, Mitzi Szereto and Orna Ross are among our glittering line-up of bestselling authors and industry experts offering their insider advice in this bumper issue.
There's also a feature from Anna Faherty on what publishers can learn from the success of Angry Birds, a writing workshop from Sarah Salway, careers advice from Suzanne Collier, and Kirsty McLachlan on what you need to know about agency agreements. Plus a step-by-step tutorial on adding links, images and video to your blog posts, and 10 ways to market your book with Twitter.
Back issues
Page previews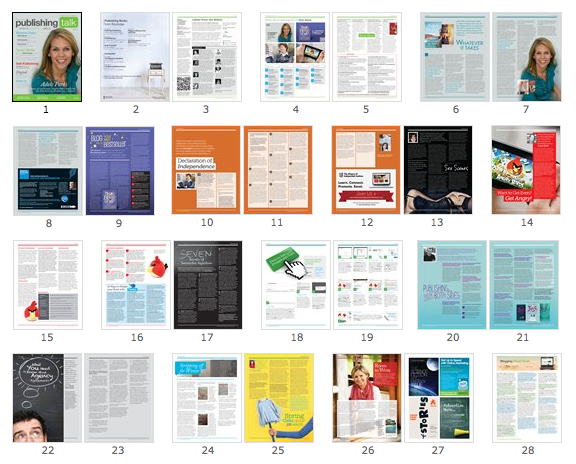 What we're talking about in this issue