How blogging helped a science fiction author find new fans
Should you start a book blog or a personal blog? Author Keith Mansfield shares his experience of doing both.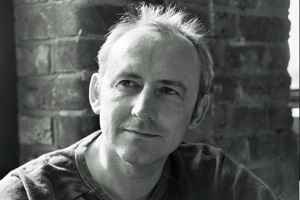 Blogging is a great way to raise your profile, connect with readers and encourage sales. But how do you get started? Science fiction author Keith Mansfield started on the road to blogging with a workshop his publisher sent him on – and he's never looked back. Here he explains how he got started, how he's benefited from blogging, and shares his top blogging tips.
How did you get started with blogging?
I knew little about the technicalities of blogging when Quercus, my publisher, sent me on an author Internet training day back in 2008. The first speaker arrived and set everyone in the room up with a Blogger account, and linked everyone's different blogs together. The second speaker convinced me WordPress was much more flexible so I secretly switched to that. Arriving home that evening the first thing I did was to buy up my domain names. I went for both johnnymackintosh.com and .co.uk but only keithmansfield.co.uk was available. In terms of search engine optimization (having people find you on Google) you want your domain name (your web address) to match either your name or the title of your book as closely as possible. Once you set yourself up on a blog it is straightforward to switch it to your own domain name instead of a WordPress blog name (such as www.keithmansfield.wordpress.com). It is also straightforward to arrange that anyone typing in www.johnnymackintosh.co.uk goes straight to the .com site instead.
Why did you decide to set up two blogs?
I deliberately chose to have a book-only site and a separate site that is more about me, the person. When your books are aimed at a specific, younger audience, this strategy allows you to be freer and to go off-topic with content on your personal blog. The book blog isn't intended to be dry, but it tries to give only strongly book-focused information. More of my personality comes through with keithmansfield.co.uk, where I talk about writing, but also science, films, gigs or anything else I'm interested in. Having separate blogs also allows you to link content between the two. The more links in and out of your blogs the better in building your 'Internet footprint', so something like this gets you up and running more quickly anyway.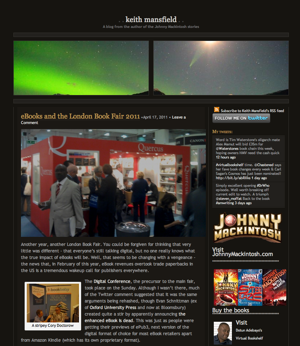 As an author, you're always looking for a hook to make your books stand out. For me, I've gone down the route of saying that there's a lot of real science hidden in the pages of the Johnny Mackintosh stories that will inspire the kids who read the books to have a true sense of wonder about the universe. I've used the Keith Mansfield blog to reinforce my credentials as someone with a science background, and gone further exploring some of the space-themes of the books. If you can use your blog in this way to establish your credibility in the subject area of your book, that can only be a good thing.
How do you maintain momentum with two blogs?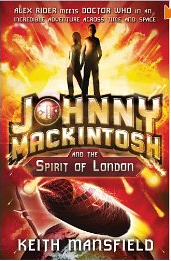 When you start out, it's easy to be obsessive. You write a piece a day; you comment on everybody else's blogs; you're permanently checking your statistics (easily accessible through every blogging site) to see if you've had more people visit you today than the day before. This is a good thing in that it will mean you create your blog infrastructure and build your web footprint within these enthusiastic early days. Later, reality kicks in and you remember you're meant to be writing books rather than blog entries and you tone down the amount of time you allocate to being online.
Maintaining content can be hard. Nowadays I also tweet, using Twitter to try to drive traffic to both blogs. It's also easy to set up your websites so that they show your latest tweets, meaning the content is always changing – no one wants to revisit a website and find nothing new. On johnnymackintosh.com I've also started uploading reader content to the site, such as drawings of aliens, which will hopefully encourage other people to send me their pictures. An even easier way of doing that would be to have an automatic feed from a Flickr group (Flickr is a photosharing site). To encourage visitors to keithmansfield.co.uk I maintain a specific webpage devoted to BBC Radio Five Live's book phone in. This means every week people will visit the page to find out which title was added to Dotun Adebayo's "virtual bookshelf" the week before. Visitors interested in reading books are exactly the people I want to check out my blog.
What are the main benefits you get from blogging?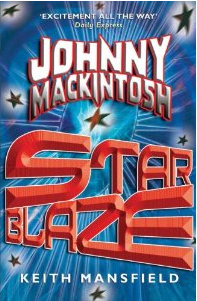 When so many thousands of books are published every year, a website is vital to establish you and your book's visibility. Nowadays, it is almost inconceivable that anything can happen without a website. The harsh truth of the publishing world is that the publishers themselves can rarely afford the money or the time to build or maintain author websites. We have to be marketeers – evangelists for our books – as well as writers.
That's not such a bad thing – I love writing so I don't object to the time I spend crafting the latest web entry. If I were purely keeping a diary or journal – and my author blog is a lot like a journal – then only I would get to read it whereas, this way, anyone can take a look at my work.
How successful has it been?  Nowadays I average between 50 and 100 visitors a day to each site (so around 150 in total). Because there is quite a lot of content on each site, those numbers are fairly stable, but will leap up if anything significant book-related happening is going on. My most read author posts are to do with Martian probes and Moon landings, gig reviews and the BBC bookshelf I mentioned – all read a few thousand times. For JohnnyMackintosh.com it is the book extracts that have been read the most, again many thousands of times. With ebooks, people are just beginning to have the capability to "try before they buy" by checking out a sample of your work, but for those without access, something like this is a great way to show off your writing and persuade people your book really is for them.
I've now had well over fifty thousand combined visitors to both sites, and am well on the way towards a hundred thousand. Without the web, it would have been impossible to reach so many people. Now, if only they'd all bought each of the books…
What advice would you offer to other authors?
At first the technical challenge can appear a little daunting, but don't be put off. There are so many tools to help you, and you can do as much or as little as you want in terms of customizing and personalizing your site(s). The other challenge is all about time, and finding enough hours to put up entries, without it taking over your life. Experiment and find out what works. See what sort of entries bring you most visitors. If you're building up towards something especially important, such as publication, then write material in advance so that you have plenty of content to release in the run up, and also try to pen things for other sites that will link back to yours. Finally, you can write brilliant web pieces and still no one finds them. We've moved on from a website-only world. Use Twitter and Facebook (and other places) to point people towards your brilliant writing.
Keith Mansfield's top blogging tips for authors
Buy the right domain name(s) so your sites are Google-friendly
Have your, or your book's, personality come through on the site
Don't feel you have to write something every day
Use feeds from places such as Twitter or Flickr to give your site added dynamism when you're not actively updating
A website is still quite static – tweet and use Facebook pages and updates to encourage more visitors.
Follow Keith Mansfield on Twitter at @KeithMansfield.
[Image © Jane Morgan]