The future's bright, the future's mobile
Alastair Horne is Innovations Manager at Cambridge University Press and also blogs for Futurebook.  Follow him on Twitter at @pressfuturist.
In the final part of his report on this year's London Book Fair Digital Conference, Alastair Horne considers the impact of mobile on the publishing industry.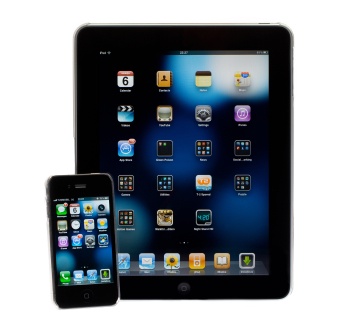 The afternoon sessions at this year's London Book Fair Digital Conference kicked off with a coordinated mating call to publishers from the world of mobile. Benedict Evans had suggested in his morning presentation that smartphones would prove a key driver of ebook sales, and the afternoon's opening speaker, Andrew Bud of mBlox, the world's largest mobile transaction network, ramped up the rhetoric with his assertion that "the mobile device is your destiny".
Daniel Winner, formerly responsible for Vodafone's multimedia division, predicted a multi-device future, with tablets as the principal reading device, but with smartphones occupying a supporting role: an entirely plausible scenario, and one which goes some way to answering those tedious questions as to whether anyone would ever really read the entirety of War and Peace on a smartphone – of course they won't, but if you're reading it already, you might well want to make a start on chapter XXI on your phone while you're waiting for a bus.
As Bud pointed out, the key to success in mobile publishing lies in removing the barriers that stand between desire and satisfaction. We need to know what the customer wants without asking: every additional click that we place between that customer and her purchase loses us revenue.
It is here, then, that the mobile phone companies may be of most use to publishers, as they can answer these questions for us. Not only do the telcos know which device each customer is using, and therefore format it requires, but they also have a means of billing them directly. And this is key. Amazon dominates the ebook market for the very same reason that Apple dominates the app world – because they already have access to customers' credit card details, purchasing can be as simple as a single click. Though Android devices may now claim a higher market share than Apple's, purchases at Apple's appstore dwarf those at Google's Android marketplace for that same reason: buying an app at the Android marketplace is anything but simple. Amazon's recent entry into this arena is therefore likely to prove significant, particularly if – as rumour suggests – it's ultimately supplemented by an Android-powered Amazon tablet. Taken as a whole, then, the telcos may prove a useful third player in the market, a vital counter-balance to Amazon and Apple.
After this, the final sessions were mostly disappointing. Discussion of "What publishers need to do to continue to add value" soon got bogged down in the usual arguments about how they should spend all the money they're apparently saving through not manufacturing print. Agent Brian de Fiore insisted, as agents often do, that they should pay more in author royalties – and hire more editors – while Little, Brown Group Publisher David Shelley insisted that any savings would need to be spent fighting piracy. Neither was convincing, and it was left to Hachette Head of Digital George Walkley to make the point from the audience that, so far as UK publishing is concerned, there is no extra money, since the 20% VAT imposed on electronic formats more than outweighs any savings made through digital.
The final session's presentation of ten top digital products at least ended the day on a high, with Cambridge University Press's Hannah Perrett, Random House's Dan Franklin and Faber's Henry Volans combining to provide an effective rebuttal of Evan Schnittman's earlier assertion that the app was dead. Though there can be few people left who've not already seen Faber's admittedly excellent Solar System, their new iPad version of T. S. Eliot's The Wasteland – currently in Beta – looks equally impressive (and if you're reading this, Henry, I'd love a review copy). Franklin, meanwhile, won the audience's admiration for his characteristically enthusiastic presentation of Stardoll, apparently the world's largest fashion and dress up games community for girls.
Considered as a whole, then, the London Book Fair Digital Conference, much like the opening episodes of this year's Doctor Who, offered its audience few unambiguous answers about the future, but rather set the scene for another intriguing twelve months, updating some plotlines, and introducing some new characters. It will be interesting to see where we are in another year's time.
[Image ©iStockphoto.com/choja]