Emily Benet's blog-to-book-to-sitcom success story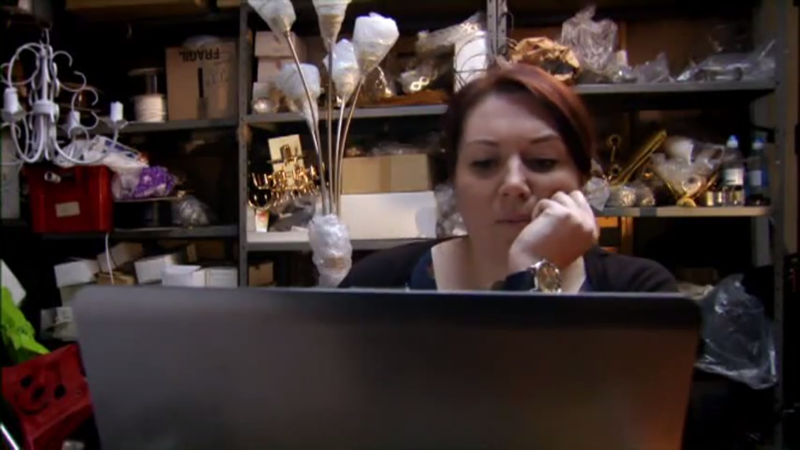 We're all familiar with blog-to-book success stories. But what about blog-to-sitcom? Emily Benet shows that you never know where a blog might lead.
Emily Benet won the 2010 Author Blog Awards in the Published Author category, which was announced at the Publishing Talk tweetup at the London Book Fair. Her début book, Shop Girl Diaries, began as a weekly blog about working in her mum's unusual chandelier shop. And a couple of years later, at the end of October 2012, the Shopgirl Blog sitcom taster premièred in London!
Emily tells Publishing Talk: "I was very impatient to get my writing career off the ground. I wanted to write and I wanted people to read what I wrote, but I didn't want to spend my life waiting for publishers to decide my fate. That's why I began a blog, because I could bypass the editors and publish whatever I wanted."
Blogging has been hugely successful for her. Interest in her blog from Salt Publishing led to the publication of the book in December 2009. We hear a lot about the blog-to-book model – but Emily's went a stage further stage: to sitcom pilot! The blog attracted the attention of television director Chloe Thomas, leading to the shooting of the Shopgirl Blog taster for a sitcom, starring Katy Wix (Not Going Out) and Blake Harrison (The Inbetweeners).
There's no point having a blog if you're going to keep it a secret
Promoting her blog was key to her success. Emily says she "had a small following but that grew as I took my brother's advice to spread the word online. There's no point having a blog if you're going to keep it a secret."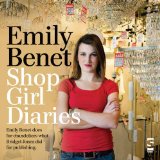 Shop Girl Diaries is available from Amazon. Emily has since writen a serialized novel on Wattpad called Spray Painted Bananas, which led to a book deal with HarperCollins. Read her tips on how to use Wattpad to get a book deal. Emily's subsequent books include a self-published novel called The Hen Party.