Are you doing #NaNoWriMo? Here's your 30-day writing bootcamp! (Week 1)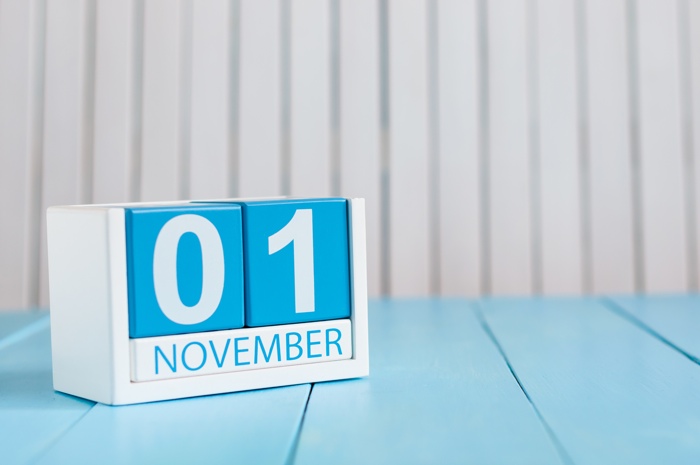 Whether or not you're joining in the annual novelathon, boost your productivity by taking Sarah Salway's challenge to write something every day for the next 30 days.
This post first appeared on this blog on 01 November 2012, and is an extract from our NaNoWriMo-themed issue 3 of Publishing Talk Magazine.
Reading Time: 3 minutes
So it's November, that month when many writers start an annual obsession with word counts and sleep deprivation!
Yes, it's NaNoWriMo time, when you are invited to write a 50,000-word novel over the course of just one month. Mad maybe, but you just have to look at the list of published novels resulting from this project – nanowrimo.org/published-wrimos – to see there's some magic going on.
It reminds me of a famous experiment outlined in the book Art and Fear, where a college professor divided a pottery class. Half had to produce just one perfect pot; the other half as many as they could. Surprise, surprise, the better pots were to be found in the second group – those who went for quantity over quality.
Because what this kind of pressure does is to release us from the perfection spell. Suddenly, it's not our job to craft a beautiful melt-in-the-mouth sentence, but purely to get the words down. And once they're down, of course, we can edit and make them better. Which as most writer will tell you is the fun bit, really, of the whole thing.
So even if you're not doing the official NaNoWriMo, I invite you to create your own 30-day writing plan. The only rules are that you commit now to writing something EVERY DAY for the next thirty days, and that you don't go back to edit or discard. Use these prompts below to keep you going. Some are for inspiration, some to motivate, some are to warm you up, and others you can just throw into your daily write to see what happens.
Day 1: You could spend this first day making word count charts, clearing your writing desk, compiling soundtracks for the novel, or agonizing over what your character really wants. But for today, just write. Five hundred words will do. And be like Hemingway, finish mid sentence. If your allotted five hundred words takes you exactly to the full stop, then start the next sentence: 'And…' Then stop.
Day 2: If 500 words works for you, stick to that. You might not have a novel at the end of the month, but you will have 15,000 words, which is more than you would have if you hadn't started this. Otherwise ramp it up, but by no more than 2,000. The idea is to do some every day, not run out of steam after ten days. What you are going to do now might cause some of you extreme pain. I want you to download an internet-blocking programme such as Freedom –  and give yourself fifty minutes of Internet-free writing time for each hour you work. You will have ten minutes between each hour to check emails, make coffee, complain… etc., but then it's back to work for the next fifty minutes! This is called a 'Power Hour'. Try it.
Day 3: From out of the window – write what your character sees?
Day 4: Today put your character somewhere uncomfortable. Get inside their skin. How do they feel?
Day 5: Congratulations! You've reached at least 2,500 words. As a treat, buy or find something small that your character would love. Put it in front of your computer so you can see it. What does your character like best about this thing?
Day 6: Make a list of your favourite words, cut them up and put them in an envelope. Pull one out when you are feeling as if you need some help and put it in your next sentence. This works best when you've no idea how to make it fit.
Day 7: There's a knock at the door…
For Sarah's full 30-Day Writing Bootcamp, follow the links below: